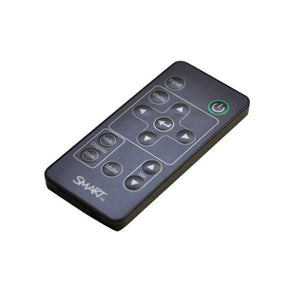 SMART 03-00131-20 Replacement Projector Remote
Part Number: SMA-03-00131-20
---
---
The 03-00131-20 ORIGINAL SMART replacement remote is the most common SMART Technologies replacement remote and is used with almost all of their projectors.
SMART 03-00131-20 works with the following projectors:
SLR60wi
SLR60wi2
U100/U100W
UF55/UF55w
UF65/UF65w
UF75/UF75w
UF70/UF70w
UX60/UX80
V25
V30
SBP-10X
SBP-15X
SBP-20W
Note: Remote does not ship with Lithium Ion Battery (Model CR-2025).
Timely Tool
Needed badly and process was simple and easy to use.
Happy 1st Time Customer
Arrived quickly and worked perfectly! I also thought the price was fair, but I did not comparison shop. Just glad to have a remote again, since mine was missing.
ORIGINAL SMART 03-00131-20 Replacement Projector Remote