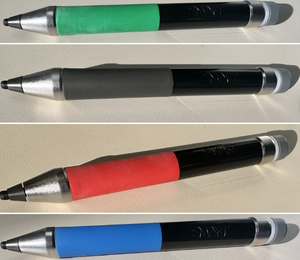 SMART Board 7000P Series Replacement Pen Set
Replacement pen set for SMART 7000P series of Interactive Monitors including the 7275 and 7286. Works on both the educational series and professional series boards.
Kit comes with 4 pens (Black, Red, Green and Blue) also know as current part numbers: 1031749, 1031750, 1031751, & 1031752
They replace pens 1031745, 1031756, 1031747, & 1031748 for Board Models: SBID-7075, SBID-7086, and SBID-7275.
And they replace pens 1030837, 1030838, 1030839, 1030840 for Model: SBID-7286P
SMART SBID-7000 Series Replacement Pen Set